Origin Story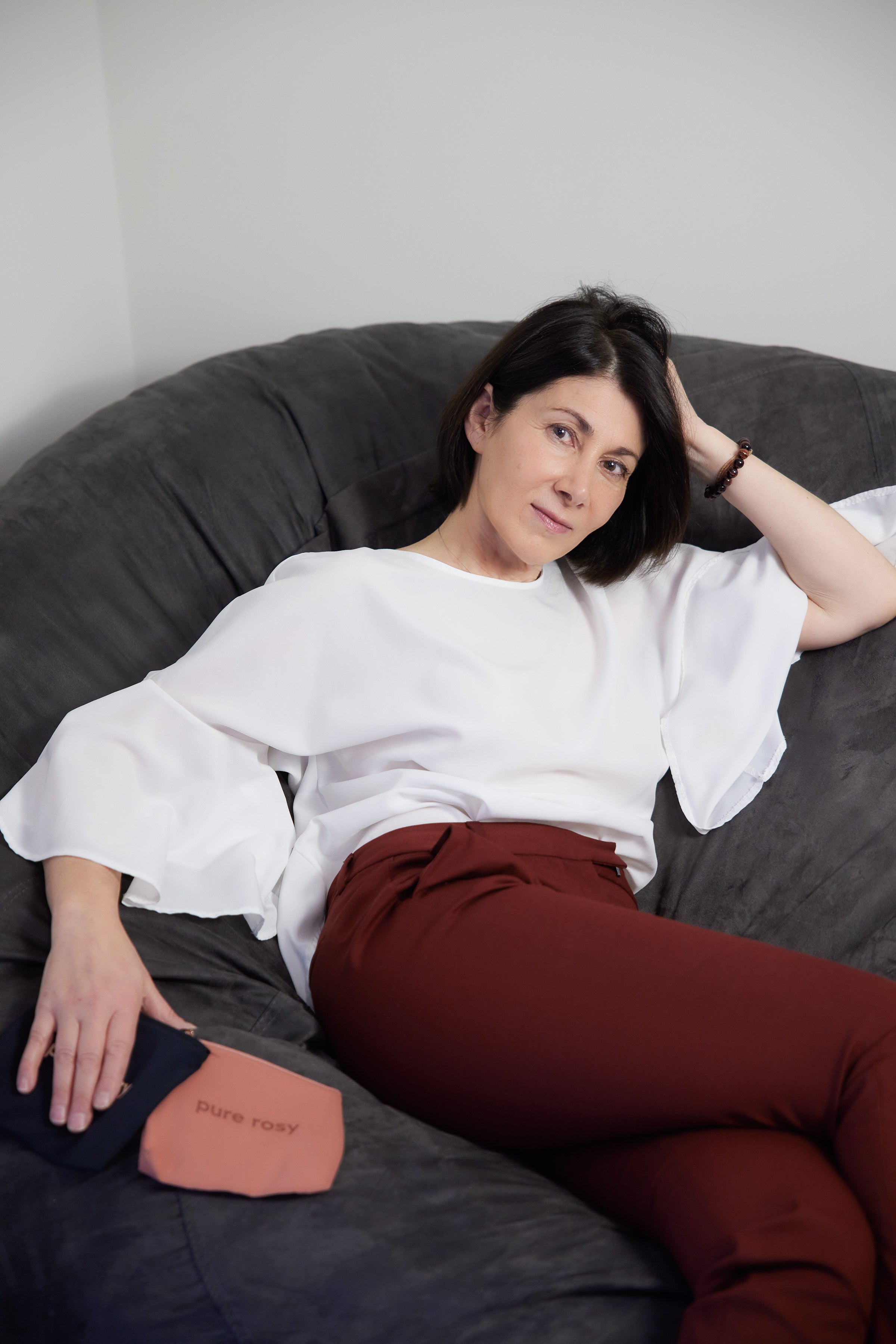 Hi! I'm Linda, the founder and CEO of Pure Rosy welcome to the #PlanetPureRosy movement!
I love fashion— always have. As far back as I can remember, I dreamed of a career in New York City's fashion industry. I was born in Montreal, raised in the best borough of NYC: Queens and then jumped into the fashion business right out of college where I would spend a decade-plus building women's brands.
Fast-forward many years and I found myself handing my twin daughters a discreet black bag filled with tampons, panty liners and pads so they would be ready for their first period. All I remember thinking was, 'This is crazy! I'm handing my daughters a mini pharmacy worth of disposable products!' Everything in that bag had little regard for comfort, a fashion score of zero, and was a single-use product headed to the landfills.
Though I'd been encouraged by the entrepreneurial women ushering in a new wave of innovation, I still felt they hadn't yet mastered the winning formula as there wasn't an option that combined period protection with style and sustainability. So I turned my love of fashion and industry know-how and got to work. I combined four years of research and development with the genius of a truly exceptional fashion designer and a global team of women for a patent-pending technology that is invisibly thin and hyper-absorbent!
Pure Rosy is unlike anything else on the market today. Each pair has got you covered equally in style and comfort, whatever kind of day you and your body may be having. Plus, they actually feel like your favorite top-drawer undies.
While we may be starting with your new favorite go-to pair, I can guarantee you this is only the beginning. So much more lies ahead in the realm of fashion tech!
So that's me. Who are you?
What do YOU want to see from us? Drop us line on Instagram at @pure.rosy and welcome to the #PlanetPureRosy movement!